Our Faith Our Vote Our Voice
Bethel Congregational Church, UCC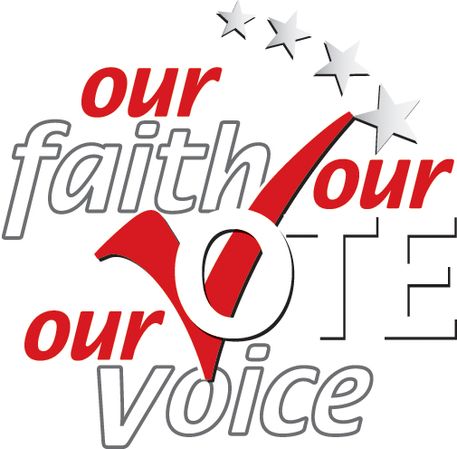 What's Our Faith Our Vote?
The UCC Our Faith Our Vote campaign offers several ways to make a positive difference in the electoral process and our civic life.  Through nonpartisan voter registration efforts, issue education forums, voter mobilization/protection activities, and more.
Bethel is one of 12 grant- winning UCC congregations in the nation taking part in the Our Faith, Our Vote campaign.
We are organizing voter registration, hosting Candidate Forums and Voter Education Events, and working to increase civic engagement and empowerment.
We are seeking volunteers to assist at the voter registration events and forums.
So far, we have scheduled 4 events:
Tues. September 27th – Voter registration "Kick-off" event 7pm. Volunteers by 6pm.
Sat. October 8th – Voter Registration. Time TBA (10am – 2pm?). Parlor
Tues. October 11th – Candidate Forum and Voter Education Event. 7pm (volunteers at 6pm)
Sunday October 23rd – Voter Registration at the Southland "Tribute to Democracy" Season Opening Concert (concert begins at 4pm – volunteers are needed by 3pm)
Sign-up/Get info/Volunteer: In Person - Check the Bulletin Board in the main hall or ask Pastor Sylvia, Stacy Thompson, Donna Saxton, or Sandy Gunn.

To call us, use this special Bethel OFOV phone number:
909.457.7893
(you may have to leave a message, but we will get back to you ASAP!)
 DONATE HERE
Please support Bethel in our ministries. Send an offering or donation here.
NEW - We invite you to CLICK TO FILL OUT YOUR PLEDGE FORM! (Help us plan...)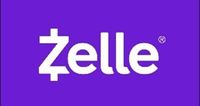 You can now use Zelle to send you offering directly from your bank! Our associated email for Zelle is info@betheluccontario.org (If you use Zelle, we do not have to pay a fee. If you useTithe.ly,  PayPal, or GiveLify, we do pay a small fee - but it still works!)
You can  use Tithe.ly by clicking the GIVE via Tithe.ly button here: (There is an option to cover the small processing fee, and if you are a first time user, you will be prompted to set up your account and PIN (free).
If PayPal is better for you (especially if you need to use a card) - just click the donate button. below.
OR  - here's another option - Give Lify
VITAL INFO
Sunday Service 10am. Everyone is welcome.
Worship with us in-person or online.
 Address: 536 N Euclid Ave. Ontario, CA 91762
Office Phone: (909) 984-9111
 Pastor's message line: (909) 457-7893
 Pastor and Minister of Music: Dr. Sylvia Lee Mann  Email Dr. Mann
Membership Inquiry Class (Bethel/UCC 101) : Available upon request. Contact Pastor Sylvia to arrange an appointment
Office and Parking lot are in the rear of the building - enter off of F Street.
---

Please join us in our fight against cancer!
At Relay For Life events, communities across the globe come together to honor cancer survivors, remember loved ones lost, and fight back against a disease that has already taken too much. The funds you raise truly make a difference in the fight against cancer – just ask one of the nearly 14 million cancer survivors who will celebrate another birthday this year!
To donate to our team or join us, click here!
---